March 20, 2019 - Frustrated by what's not working? Are you putting your all into an initiative and it just is not turning out as you had hoped? Are you finding that each time you attempt to move something forward, you are finding another challenge that is holding you back? Do you feel as though there is a road block, no matter where you turn? Do you sometimes feel like just giving up, because it seems no matter what you try, it just isn't working? Before you throw in the towel, consider shifting your perspective. Viewing challenges or perceived road blocks as an opportunity to learn and grow will open your mind to more possibilities for making significant progress.

Take an MM&I Moment to awaken to the growth opportunity that exists with each challenge or road block thrown at you. How can you shift to get around it? What have you learned as a result of being confronted by it? What insights have you gained that could guide you beyond it? Now that you know what hasn't worked or isn't working, how can this knowledge help you identify options that could work? Instead of focusing on the fact that you have not made significant progress, focus on how you can make small steps of progress, and before you know it, you will find that the things you are doing and shifts you are making are turning into something big and gratifying.

Wide Awake Quote of the Week
"Any time you learn what doesn't work, you're a step closer to what does work." John C. Maxwell
Yours in dreaming WIDE awake,
Sherre'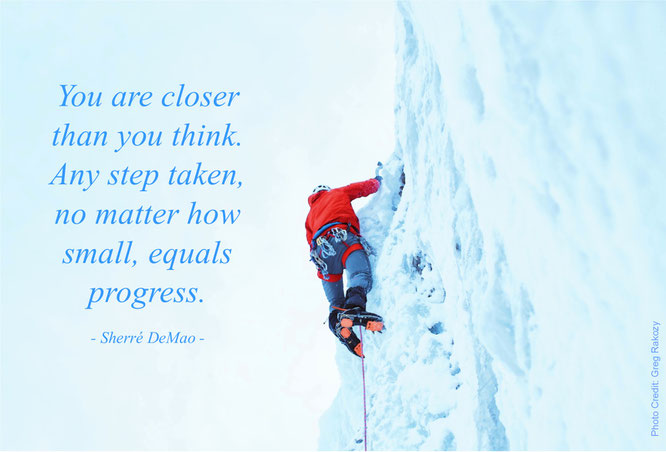 P.S. To read the Wide Awake Wednesday weekly email that featured this blog post, CLICK HERE.