August 23 – Anxious for results? Have you invested a lot of time, energy, and money into something important to you? Are you feeling even more anxious than ever to realize some results from all your efforts? Do you feel that just when you feel you have traction, the target gets moved? Are you beginning to lose motivation or belief that what you desire will ever come to fruition? 
When you are a high achiever with high expectations, you can easily get frustrated, especially when your own efforts are not reaping what you had hoped.  While the timing of your results may feel out of your control, your ability to expedite results rests in how you can leverage results. It begins with a positive mindset and is propelled by recognizing what has worked and could work again. 
Take an MM&I Moment to awaken to how to focus on ways to expedite your results. Where have you realized great success previously, no matter what the success was? Could you leverage connections made in that success to help you toward the results you wish to garner in a new initiative? What efforts from past successes could be adapted to realize results in your current endeavors? What is something that you need to master that will help you gain greater results? When you leverage results to get results, where you spend your time, energy and money are better aligned for momentum-building success. 
Wide Awake Quote of the Week
"Once you replace negative thoughts with positive thoughts; you'll start having positive results." - Willie Nelson
Yours in dreaming WIDE awake,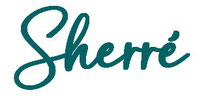 P.S. Too often when venturing into new territory, you may believe what you have accomplished from the past doesn't apply or matter. Well, it does, and can help you more than you know! If you are hesitating to leverage your past to expedite current and future successes, you may be thinking about your past in the wrong way. Read my Bonus Blog, Pulling Weeds: 5 Ways the Past Stunts Your Abundance to shift your mindset on what you can leverage positively and see what happens! You can also read it on Tut.com.