August 9 – Are you profiting enough? Is your mindset focused on investment and value or expenses and what everything is costing you? Are you getting the full value of what you have invested in your time? Is your business realizing the level of profitability you desire? Are you gaining greater knowledge, insights, and experience that will benefit you now and in the future? The ability to realize greater profits begins with having the right mindset.    
Whether in business or in life, where you can profit the most is in direct correlation to what you are willing to invest in and fully understand now to realize even greater gains for the future. If you are only focused on what you can afford or that everything is costing you something, you may not be making the best decision from an investment perspective. Unless you change your mindset, you will always be caught in not being able to afford and everything costing you something.   
Take an MM&I Moment to awaken to how and where you could be profiting more effectively in your thinking.  How can you shift your thinking to a more thriving, investment mentality? How are you evaluating where your time is spent for return in the time invested? How are you assessing the profitability within your business to effectively leverage profits for your company's future? How are you applying what you have learned in insights, newly acquired knowledge, or experiences that can translate into greater profits for your future? Taking the time to understand where your real value and opportunities exist will lead to smarter investment of time and dollars moving forward. Within your greatest value lies your greatest profits.
Wide Awake Quote of the Week
"If you count all your assets, you always show a profit." - Wilson Mizner
Yours in dreaming WIDE awake,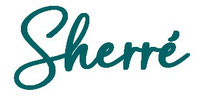 P.S. I was recently quoted in Forbes on the topic of plummeting profits in a business. Read the 17 Tips for Plummeting Profits, and then be on the lookout for my first full article in Forbes coming soon. I was inspired to write the article to share our proprietary ProfitSizing® approach that right-sizes profits BEFORE they can get to a point of plummeting in a business. The article is entitled, How to Drive Profitability and Revenue Growth in Volatile Times. It is in proofreading now and is expected to go live in the next week or so. This is my first full article on Forbes! How exciting! They just set up my Forbes Author page, so keep checking it for when it posts by clicking here. Interested in my other Expert Panel features? Click Here for the full array of articles in which I have provided expert insights.