March 15 – Ready for extraordinary? Are you settling for what you believe you can do, instead of believing what is possible that only you could do? Are you staying within your comfort zone, or do you have goals or a vision that make you a little bit uncomfortable?  Does your day feel rather ordinary, or do you awaken excited about what may transpire beyond what you could have imagined? 
You have within your power and will to take whatever you desire even further than you may currently be imagining. With a little extra effort, extraordinary is just around the corner. 
Take an MM&I Moment to awaken you ability to see beyond where you are right now. What are you currently settling on that you would like to be different, or down deep, you believe could be more? Note whatever comes to mind. How are you staying within your comfort zone, and what would be uncomfortable, yet worth it to explore or achieve? Note whatever comes to mind. What would make you excited when you first awaken each day? Note whatever comes to mind. Now look at what you have written and list at least three action steps you can take right now.   
Wide Awake Quote of the Week
"Do you want to be safe and good, or do you want to take a chance and be great?" – Jimmy Johnson
Yours in dreaming WIDE awake,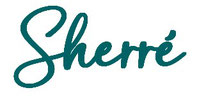 P.S. Speaking of extraordinary, I am honored to be a guest on the Anything But Typical Podcast hosted by Gary Frey and Ben McDonald. I recommend making this podcast series a part of your inspired-action resources. To listen, CLICK HERE.