March 01 – Are you anxiously waiting? Are you excited about something you have been working toward, seeing that it is so close to coming to fruition, yet not quite there yet? Is there something you want more than anything, and it is in someone else's court or control currently to move forward? Do you find yourself being a little distracted by the waiting aspect of it all, wondering what is going on, imagining both the best and the worst that could happen? 
When you are at a place where you feel anxious about a possible outcome or desire, it is time to find ways to shift to a more empowering mindset. When you convert anxious energy into inspired action, you reach the tipping point you desire faster.  
Take an MM&I Moment to awaken to what may be making you anxious. Is it was you feel you are so close yet not sure what you can do to get to the other side? Why not share what you have done with a trusted friend or colleague to see if they have ideas that you may not have considered. Are you anxious because you feel a bit in the dark about the status of what others are doing on your behalf? Reach out to get an update and ask how you can support or facilitate the process. Are you more likely to worry about what may go wrong? Then shift this immediately to what has gone right and what would be the ideal outcome. Then list some actions you can take based on these reaffirming insights.  
Wide Awake Quote of the Week
"The key to success is action, and the essential in action is perseverance." – Sun Yat-Sen
Yours in dreaming WIDE awake,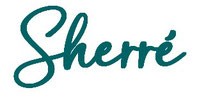 P.S. Sometimes it is the little action you can take that get you in a better frame of mind for more grand actions. Read my guest blog on Mike Dooley's tut.com, "9 Positive Actions to Empower You Daily" to get inspired.