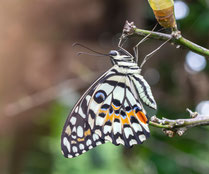 Jan 12 - Focused on changing instead of growing? Have you gotten caught up in resolution mania, wanting to change things about yourself, your relationships, your circumstances, your mindset, or a myriad of other guilt-ridden expectations? Is your need to change driven by you or someone or something else that is influencing you? If you are too focused on what you are going to change, you may be missing the real opportunity to grow and actually evolve. Change indicates something is wrong, where as growth and evolution leverages what you already know or where you are right now to empower you to your next level. 
In the year ahead, a better way to approach it is in focusing on what you are going to progress based on what you have learned or can learn. If you are focused only on what you want to change then you are missing the golden opportunity in making what is already working go to even greater heights. If you are focused only on what you feel you need to change about yourself, then you are missing the chance to evolve and grow in ways you couldn't imagine.  
Take an MM&I Moment to awaken to what you would like to see evolve and continue to move forward beyond where it is right now. List what you like and appreciate about yourself and how you would like to explore and achieve more with these aspects of yourself. List how you have grown from your experiences and how they have made you more aware, more knowledgeable, more confident, more astute, more intentional, more enlightenment, and more clear. Instead of focusing on what is wrong, delight in what is right. By focusing on what is going right and what is already moving forward, even in the smallest of ways, you are giving energy and attention to what can help you leap forward and take you to greater heights of satisfaction and achievement. Each day is an opportunity to evolve into a masterpiece of your choice and of your making. 
Wide Awake Quote of the Week
"All change is not growth, as all movement is not forward." – Ellen Glasgow
Yours in dreaming WIDE awake,
Sherre'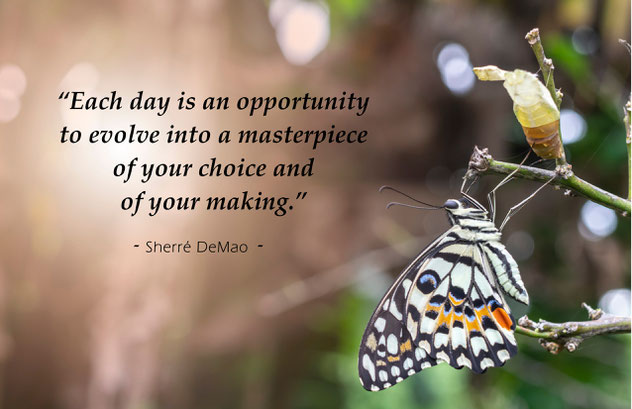 P.S. Join me for an online class with the Rowan Cabarrus Community College Small Business Center on February 9th from 9 – 11 a.m. Entitled, "Four Critical Factors for Sustainable Growth & Profits," you will learn about the Economic Vitality Model for effectively growing your business to its next level, including the importance of a business' IQ (Intelligence Quotient), EQ (Emotional Quotient) and VQ (Velocity Quotient) and how these three work together for enduring engagement, performance and impact. Then gain understanding how to more effectively leverage profits and where you are allocating your spending for momentum-building growth. CLICK HERE to register.