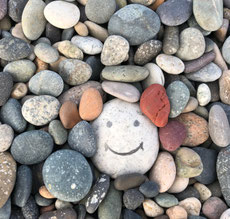 June 23 – Are your to-dos all consuming?
Do you have so many to-dos that your day seems to start off racing the minute you get up out of bed? Do you find yourself falling asleep thinking about all that didn't get done and still needs to be done? Do you find that the more you get done, the more that seems to be added to your list of things to do? How many of the things that you are doing are of your choosing? How many things that are on your list are leading you to your ultimate desires?
How are these things leading you to more enriched moments of enjoyment in your life? With all that life throws at us, it is up to you to decide what to catch, toss aside or to someone else. 
Take an MM&I Moment to awaken your inner awareness of what really matters to you and for you. What would happen, really, if certain things you are doing didn't get done? What would happen if someone else could do them for you instead? What could you gain in time, focus, and enjoyment by eliminating some of these to-dos, delegating them, or gaining support to accomplish them more easily? What are all of these things keeping you from enjoying, doing, or exploring? You deserve moments each day of pure elation and gratification. That isn't selfish. It is your reward for choosing to embrace life instead of racing through it.  
Wide Awake Quote of the Week
"Living life intentionally – that is what I want instead of existing." - Chyler Leigh 
Yours in dreaming WIDE awake,
Sherre'
P.S. Starting June 17th through August 15, I am posting favorites from Dream Wide Awake each day as a part of my 60 Days of Giving and 60 Days of Living.  Look for them, love them, and follow on Facebook, Twitter, Instagram and LinkedIn. #inspiration #dreamwideawake #60daysofgiving #60daysofliving