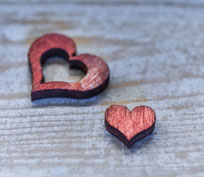 April 28 – Are you busy or buzzing? Amidst so many demands, life is busy … work is busy. Is your busyness abuzz or a bust? Do you feel a sense of excitement amidst the demands or a sense of exhaustion and never getting caught up? Do you find yourself absorbed in passionate endeavors or consumed by obligations and commitments? Is your mindset each morning energized by what your day holds or depleted by the long to-do list? 
When you are staying busy, yet not feeling invigorated, it is time to give yourself permission to bring joy and impassioned purpose back into your psyche. You deserve each day to fill you up in ways that enrich your spirit, empower your faith in what can be, and reveal opportunities awaiting for you to embrace. 
Take an MM&I Moment to reawaken your love in what you most enjoy doing and being. Make a list of all the activities that bring you joy, satisfaction, gratification, and ignite your inner passions. Make a list of things you haven't done in a while that you would love to be doing again. Make a list of ways you can bring more fun into each day and resources you can leverage to take some of the mundane off your plate. Each morning is a fresh start and an opportunity to step up and step out with impassioned purpose. All it takes is you saying yes to you. 
Wide Awake Quote of the Week
"Poor is the man whose pleasures depend on the permission of another." – Madonna Ciccone
Yours in dreaming WIDE awake,
Sherre'
P.S. I am a guest co-host for the entire month of April on Local Biz Now radio talk show on WSIC in Statesville with Joe Vagnone, Friday between 8-9 a.m.. Check out last week's and join in this week on Facebook Live or via the website.
April 23: Last week, Joe and I interviewed client and Health Strategist of MsFitOne Lifestyles, Elizabeth Colen. She shared insights to her Five Pillars of Transformation and how she was her first client to get her body, spirit, and mind transformed to what it is today. CLICK HERE to watch the Facebook Live broadcast. This week, I will be interviewing client, Natasha Fowler of Fowler Housing Management Advisors, whose mission is to make affordable housing accessible to all. CLICK here to watch live this Friday!