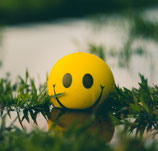 April 21 - Do you see it, believe it, feel it? Are you taking time each day to truly envision, believe in, and feel what you are doing and striving to do in positive, empowering ways? Do you take moments to simply appreciate what you already have and how this is enabling you to have even more? Do you allow yourself brief moments of celebration for what you have overcome and are no longer a challenge for you? 
Do you allow yourself to close your eyes and see with all your heart and soul that what you desire is real to the point of truly feeling it, seeing it and believe it? You have within your power the ability to transform each day by your thoughts.
Take an MM&I Moment to reawaken this power within you. Close your eyes and imagine in vivid detail how you will feel once you have accomplished something you want to accomplish with all your heart. Imagine who you are sharing it with. Imagine the smells, sounds and even the tastes that you will experience amidst this celebration. Now think of something, anything you have recently accomplished and appreciate it for what it is, no matter how small, and imagine how it is enabling you to propel toward what you are seeking to achieve. Every nuance of your day is contributing to your future in some way. See the good in it and imagine the good in all that you are doing and striving to do, and you are unstoppable.
Wide Awake Quote of the Week
"It takes vision and courage to create. It takes faith and courage to prove." – Owen D. Young
Yours in dreaming WIDE awake,
Sherre'
P.S. I am a guest co-host for the entire month of April on Local Biz Now radio talk show on WSIC in Statesville with Joe Vagnone, Friday between 8-9 a.m.. Check out last week's and join in this week on Facebook Live or via the website.
April 16: Last week, Joe and I interviewed client and CEO of Vaudra International, Tamara Rabenold. She shared insights to her company's growth as a result of an increase in demand for intellectual property investigations of counterfeiting and acquisitions. CLICK HERE to watch the Facebook Live broadcast.